my shopping bag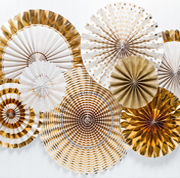 My Mind's Eye
Beautiful range of paper goods for parties.
Returns + exchanges
Returning items
We cannot exchange or refund items if you have changed your mind.
But if your purchase is inappropriate, inviteme will refund or exchange the item/s in question within 14 days of original date of purchase. The customer is responsible for return shipping to inviteme and any reshipping fees associated with any additional items being posted back out. Please notify us by email within 14 days and we will reply with details of how you can return the goods to us. Although we aim to fulfil an order quickly, please allow a four-day turnaround during peak times.
Items will be exchanged or a credit note issued, providing purchases are in the same condition as when they first arrived with you, including any packaging.
The customer is responsible for all costs incurred to return parcels to inviteme and must take all reasonable care to ensure items are returned to us safely and not damaged in transit.
inviteme recommends a trackable mode of delivery as we will not be responsible for any parcels that are lost or misplaced in transit. An additional postage charge will apply to return the exchanged item to the customer.
We do not refund for change of mind. Should a product be faulty or a description misleading or inaccurate we will gladly refund the item, less any discounts or promotions applied to the original order.
Faulty or damaged goods
In the event of the goods being faulty, we will happily cover the return postage and either refund or exchange the goods. We will ask to sight the fault and ask you to photograph the item/s as proof of the problem and email them to us. Refunds and exchanges cannot be made without a photograph proving the damage. Please obtain proof of postage when returning goods so we can reimburse you.
No matter how well we pack our items, occasionally things can get damaged in transit. On the odd occasion this should happen please contact us immediately and depending on the item and the damage, we will request the item be returned (at our expense) or ask that you take a photo of the damage and either text or email it to us. We will issue you with a refund or store credit. If you require a replacement product, the customer will be responsible for payment of additional shipping. Refunds will not be given for damaged or faulty packaging, inviteme only refunds damage or faults to goods.