my shopping bag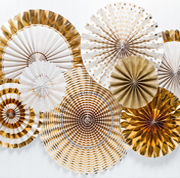 My Mind's Eye
Beautiful range of paper goods for parties.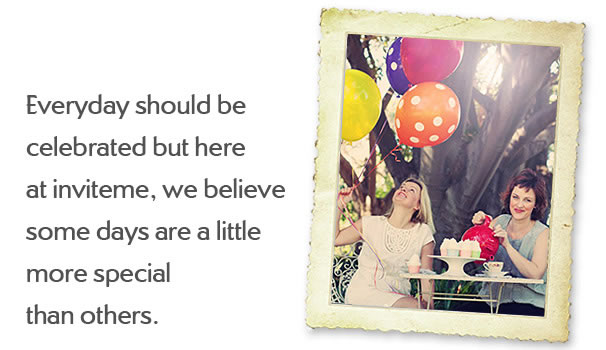 Photo by Shannon McDonald
Everyday should be celebrated but here at inviteme, we believe some days are a little more special than others. With that in mind, we have scoured the globe to uncover a lovely range of products to help you create a unique celebration for that little person in your life.
Unlike other retail outlets, inviteme doesn't play favourites. Browse through our online store and you will find endless gorgeousness for both boys and girls.
inviteme was born way back in 2005 by graphic designer, Simone Norris.
A life-long lover of fine stationery, she became disillusioned with the generic designs she encountered whilst searching for invitations. Inspired also by the emerging online market, Simone was curious about the idea of creating an online store full of beautiful, original stationery. So she added the two ideas together.
It didn't take long for inviteme to establish itself as a brand rich in quality and the uncomplicated aesthetics of the days before the rise of generic, mass-produced stationery. Coupled with the technological innovation of shape-cutting on short runs, inviteme chose to offer classic, original designs that would make an event really stand out on the social calendar.
Six years later, a chance introduction through a mutual friend, Simone met Amanda Edwards - a marketer with expertise in brand management and communications. The two saw very quickly they had oodles in common - partying being one of them!
Coincidentally both owning small businesses in the same field - children's parties - and working from home with young children (five girls between them), they discovered they had similar tastes and work ethics.
A match made in mum-preneurial heaven? They thought so.
The time was right for inviteme to spread her little wings and broaden her horizons.
While still specialising in the best stationery in town, inviteme now stocks every little thing your occasion could need. Brimming with party options and even a section of gorgeous gifts for your little ones, each and every product has been carefully selected.
Rest-assured, inviteme will only ever stock items that are unique and of premium quality.
Will you find licensed products in our shop? No. If it's flashy, mass-produced, needs batteries or even advertised on TV then you won't find it here. Instead, we will always opt for eco-friendly, beautiful and unique items - sometimes homemade - that will make you squeal with delight.
No matter what your event, inviteme has it covered. From an original personalised, shape-cut invitation right through to the gorgeous take-home bag you thrust into the hands of your guests as they leave - and of course, everything detail in between - we are now officially your one-stop celebratory shop.
Thanks for stopping by and for your continued support. We welcome your feedback and comments and if you can't find something, let us know because we might know how to get it.

Happy shopping.