my shopping bag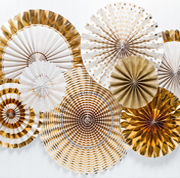 My Mind's Eye
Beautiful range of paper goods for parties.
International Orders
inviteme wholesale is delighted to offer international shipping.
Shipping costs:
inviteme always chooses the most economical method of shipping and costs will vary depending on where you live in the world. Please bear in mind that we are based in Melbourne, Australia, so shipping prices may be more than you anticipate.
All international orders will be charged at actual cost according to the current Australia Post or other courier charges. When an international order is placed $0 delivery will be initially charged. After we've calculated the charge, your freight fee will be added to your order and this happens generally within 1-3 days of order placement (excluding public holidays and weekends). After which time we will prepare and email you a Paypal invoice. Once this has been paid, your goods will be shipped.
Payment method:
With increasing instances of credit card fraud, we do not accept international credit cards, payments can only be made via Paypal. We will calculate and add the shipping fee to your total and invoice you via PayPal for final payment. Please note that goods cannot be sent until full payment has been made. If payment isn't made within four days of invoicing, our system automatically deletes the order.
Insurance on shipping:
It is policy at inviteme to recommend international customers take up our offer of insuring goods as they make their long journey across the globe. If you elect to NOT pay for insurance, please be aware that inviteme is not responsible for damaged or lost items during transit and will not offer a replacement or store credit.