my shopping bag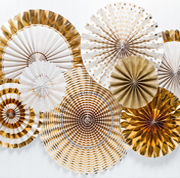 My Mind's Eye
Beautiful range of paper goods for parties.
Frequently asked questions for orders

shipped to an Australian address
I didn't receive an email order confirmation or details of my tracking number. Why not?
Due to higher levels of spam and junk mail pouring into inboxes daily, some spam filters get a little over-zealous! Always check your spam or junk mail folders to make sure one of our important emails isn't hiding there. Better still, add us to your Safe Sender list to ensure you never miss out on our correspondence moving forward.
I received an item that was damaged during shipping. What now?
STEP 1: If your items arrives damaged, email us within 3 days of the delivery of your goods.
We will give you the option of a store credit or a replacement item (see below asterisk for reshipping information). When contacting us, it is important that you email< rather than call as we must have damage claims documented in writing.
We may ask you to return damaged item/s to us which must be sent via carriers with tracking services. inviteme will not be responsible for returned parcels that are not shipped via a trackable shipping service and subsequently lost in the mail. Provide us with a receipt of your cost of return shipping and we will reimburse you through your choice of a refund or store credit.
*NOTE that the original shipping fee cannot be refunded. If you choose to accept a replacement item, an additional shipping fee will be charged. Also note we are unable to refund items which have slight variations in colour and/or pattern and are unable to accept returns on items after 3 days of receipt of delivery of the goods.

STEP 2: Photograph the damaged item whilst still in its original packaging.
Be sure to take detailed image/s that clearly demonstrate the damage. Inviteme cannot refund items without photographic proof and if the damage is not evident in the photo, inviteme reserves the right to refuse the refund.
*IMPORTANT: inviteme cannot refund faulty or damaged items that are removed from the original packaging.
Step 3: Email your photographs to hello@welovesundays.com.au
Please also provide your name, order number and the date your goods were delivered to your shipping address as well as a description of the damage.
My parcel hasn't arrived, what can I do?
When we ship your order, you will be sent an email notification from our courier company which includes your tracking number. By entering this number you can track your parcel's progress at anytime. This should always be your first step in locating your parcel and if you don't recall receiving shipment notification email, please check your Spam or Junk email folder in case it is hiding in there.
If you have not received your order.
Please check for the parcel or a calling/delivery card around the front of your shipping address or mailbox. Our courier service will always request a signature unless otherwise stated. If so they will always endeavour to leave your parcel by your front door or under nearby shelter out of the weather so that your parcel can be easily seen but not damaged.
Sometimes calling cards get misplaced, blown away, rained on or even eaten by snails.
Have you provided us with a correct shipping address?
You must supply us with a correct shipping address. Inviteme cannot accept responsibility for an incorrect billing or shipping address entered when placing your order. Nor can we offer a replacement or store credit on goods lost in transit due to the supply of an incorrect address.
I need my goods in a hurry. Can you guarantee I'll receive them in time?
Items required urgently should always be purchased using our priority service.
You can check this box during checkout and doing so means your order has been pushed to the front of the queue.
Using inviteme's priority service incurs an additional fee which covers the cost of a higher priority shipping rate. This is calculated during checkout.
*IMPORTANT: We cannot make any guarantees on a timely delivery. Customers should factor in an additional 5 days delivery during peak periods like Easter and Christmas and note that refunds or store credits cannot be offered on goods that arrive later than anticipated.
In the unlikely event your goods haven't arrived after four weeks of dispatch and your item cannot be tracked, please email our customer service team where we will arrange to reship the order or a store credit for lost items which will not include the original shipping fee.
I live in Melbourne. Can I come and collect my goods?
Yes, but by appointment only.
Please put your order through as per normal and email us immediately after to advise you'd like to collect your order from our Brighton address. We will then deduct or refund your original shipping fee.
Please understand that once items have been packaged and logged into our courier system, pick-up is not available and items must proceed as shipped.
*IMPORTANT: Sometimes orders may be left at the front of the premises for you to collect. While these premises are safe and we will never leave these items unattended for extended periods of time, in the unlikely event that items go missing from the front of our premises, inviteme accepts no responsibility for stolen goods and cannot offer a refund or store credit.
My order has been delivered but it isn't right
Please check the contents of your package against your original invoice. Upon delivery of your order, please check it within 7 days of receiving the order and notify us if there are any problems. We will either re-issue any missing items or offer a credit fo items no longer in stock.