my shopping bag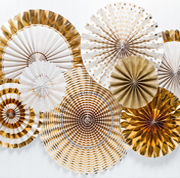 My Mind's Eye
Beautiful range of paper goods for parties.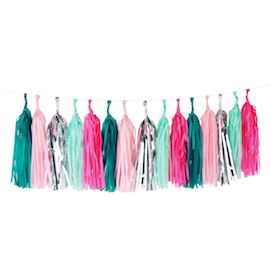 PRODUCT OUT OF STOCK
Makes 20 tassels & assembled garland spans approximately 8 feet. Tissue is pre cut & twine for hanging is included. Instructions for assembling are pictured on package insert. 20 Tassels + 1 thread of 4,2 meters + 4 cellotwist 5 colors : cyclamen, pink, aqua green and silver foil colors.
Dimensions: 30 cm
RRP: $29.95 p/unit
Minimum buy: 6 item(s)