my shopping bag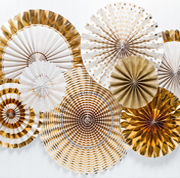 My Mind's Eye
Beautiful range of paper goods for parties.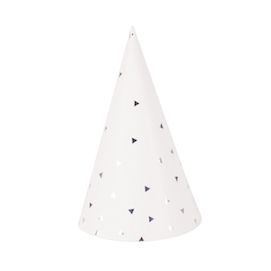 PRODUCT OUT OF STOCK
8 pointed party hats covered with little silver triangles, designed especially by My Little Day for a pretty birthday party, a pyjama party or to celebrate New Year! Perfect for a princess or astroboy birthday party, a picnic, a wedding or New Year's Eve!
Dimensions: 10 cm diameter
RRP: $10.50 p/unit
Minimum buy: 6 item(s)